Park Slope Bathroom Renovation
High-End extensive renovation to Master Bathroom in Loft Apartment.
The floor area of the bathroom was limited, but the ceiling was very high.
The project intent was to remove all unneccesarry, furred-out walls as tight as possible, and to highlight a clawfoot tub of the Owner's selection.
Cove lighting, a continuous horizontal mirror, pocket door, and horizontal banding with stone were utilized to haromnize the space.
A continuous wood cornice band scales-down the ceiling height. A radiused ceiling introduces an element of interior sky.
Vanity and Mirror, with continuous stone ledges
Tub and Wall Niches, with Stone and Glass Shelves
Entry View into Bathroom, showing Cove Lighting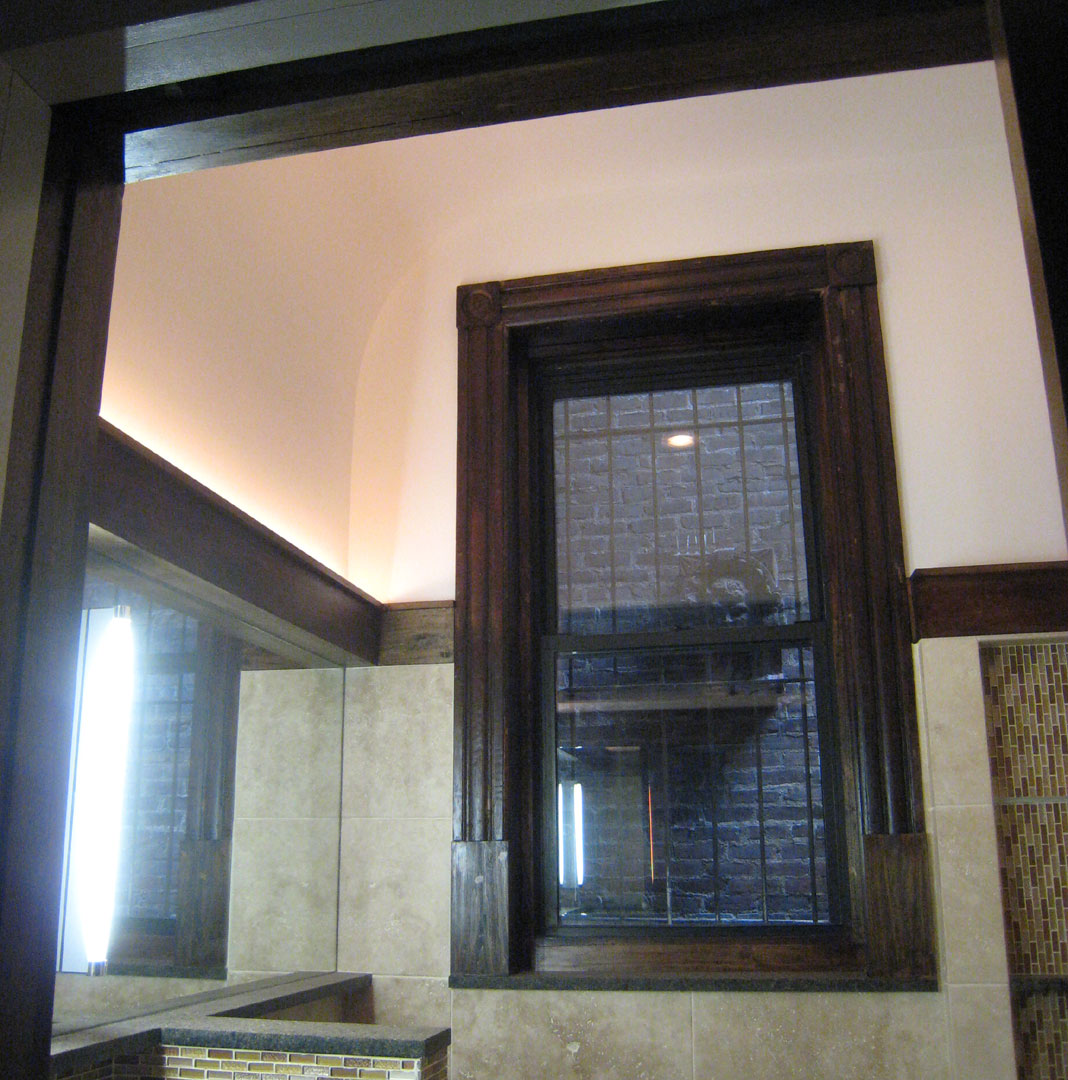 Medicine Cabinet with Door Closed. Corner mirror creates infinite views
Medicine Cabinet with Door Open, showing how the Stone Ledge continues inside of the Cabinet to form the lowest shelf. The Cabinet will have adjustable glass shelves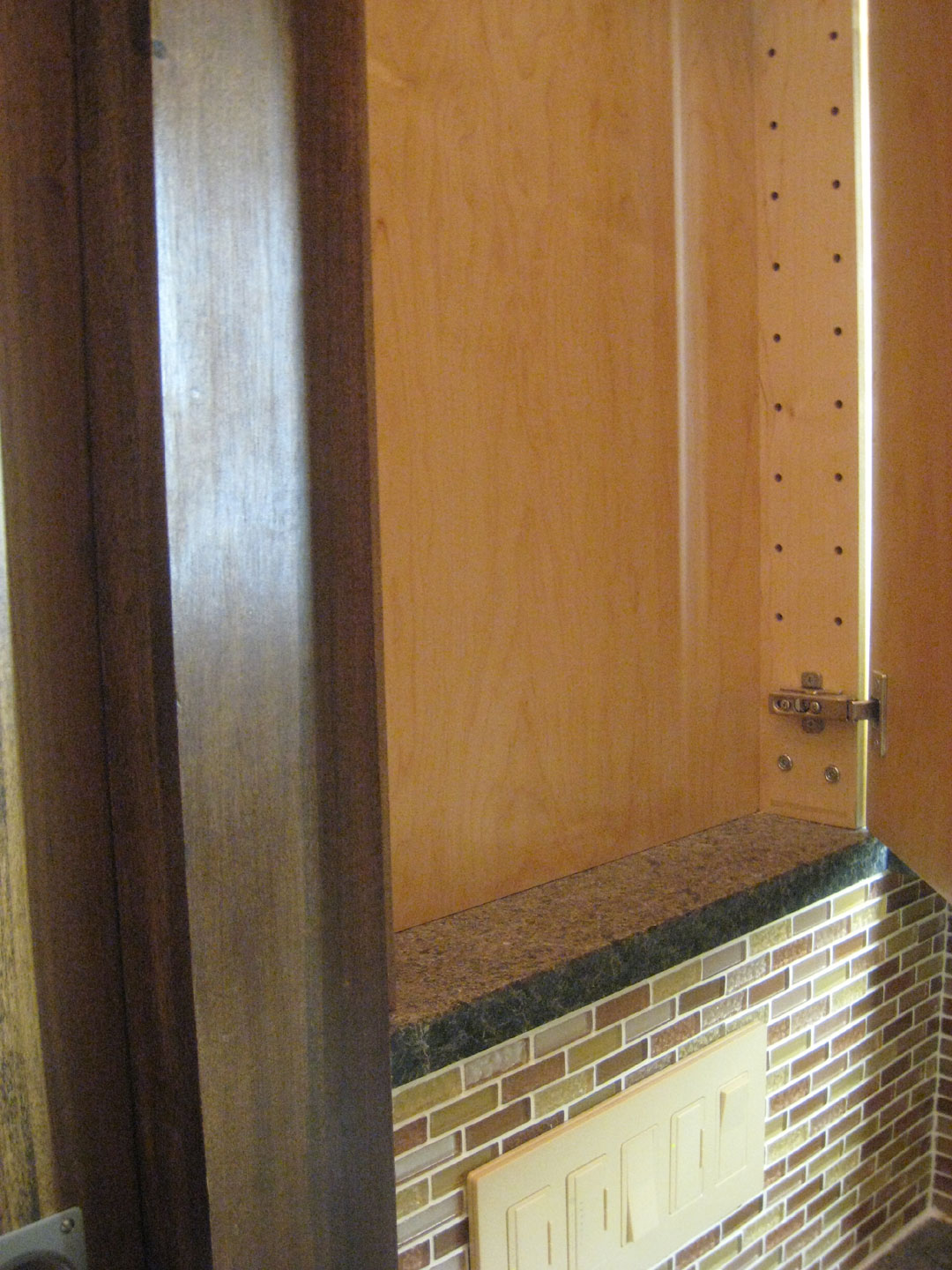 New Curved Ceiling. The Transom Windows will have operable sashes, hinged at the bottom
Stone Slab Floor is pitched to a continuous Trench Drain
Forming the Trench Drain-First a Lead Pan was installed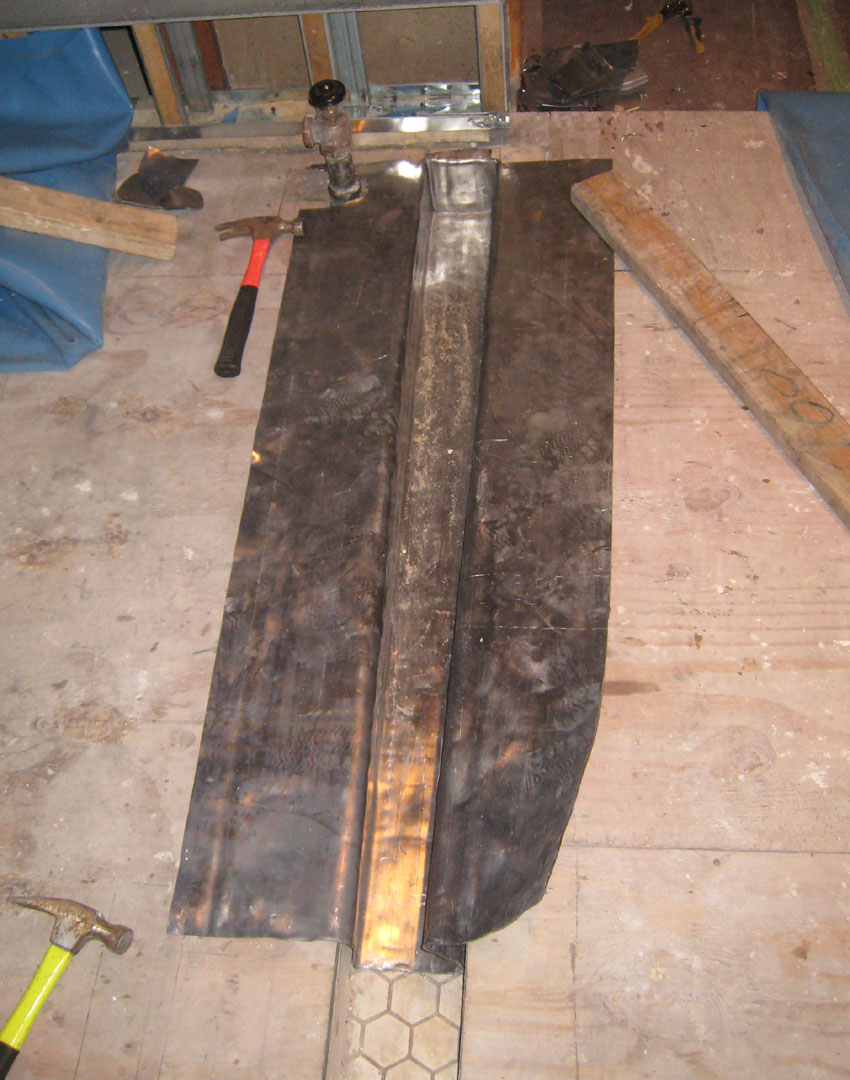 Forming the new Curved Ceiling with Plywood ribs and Wood furring strips. The newly-furred window wall was insulated prior to installing the new wall finish.
Before Renovation-Window. Existing wall furring is excessive and unnecessary.
Before Renovation-Tub. Small, existing niche inspired the idea of the new niches.
Before Renovation-Ceiling. Existing soffit is completely unnecessary. Exposed sprinkler piping at the top of photo was concealed in the new renovation, with a recessed sprinkler head and a cover plate.
Bathroom Renovation Construction Plan
Bathroom Door Elevation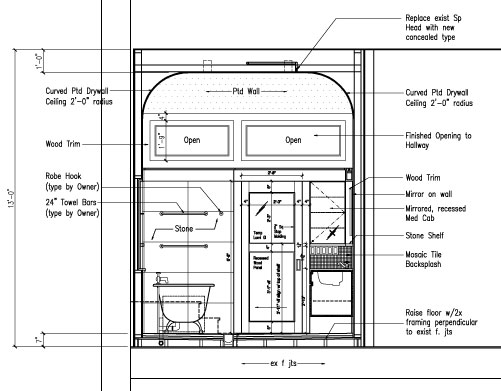 Bathroom Tub Elevation
Early Perspective Sketch
Early Perspective Sketch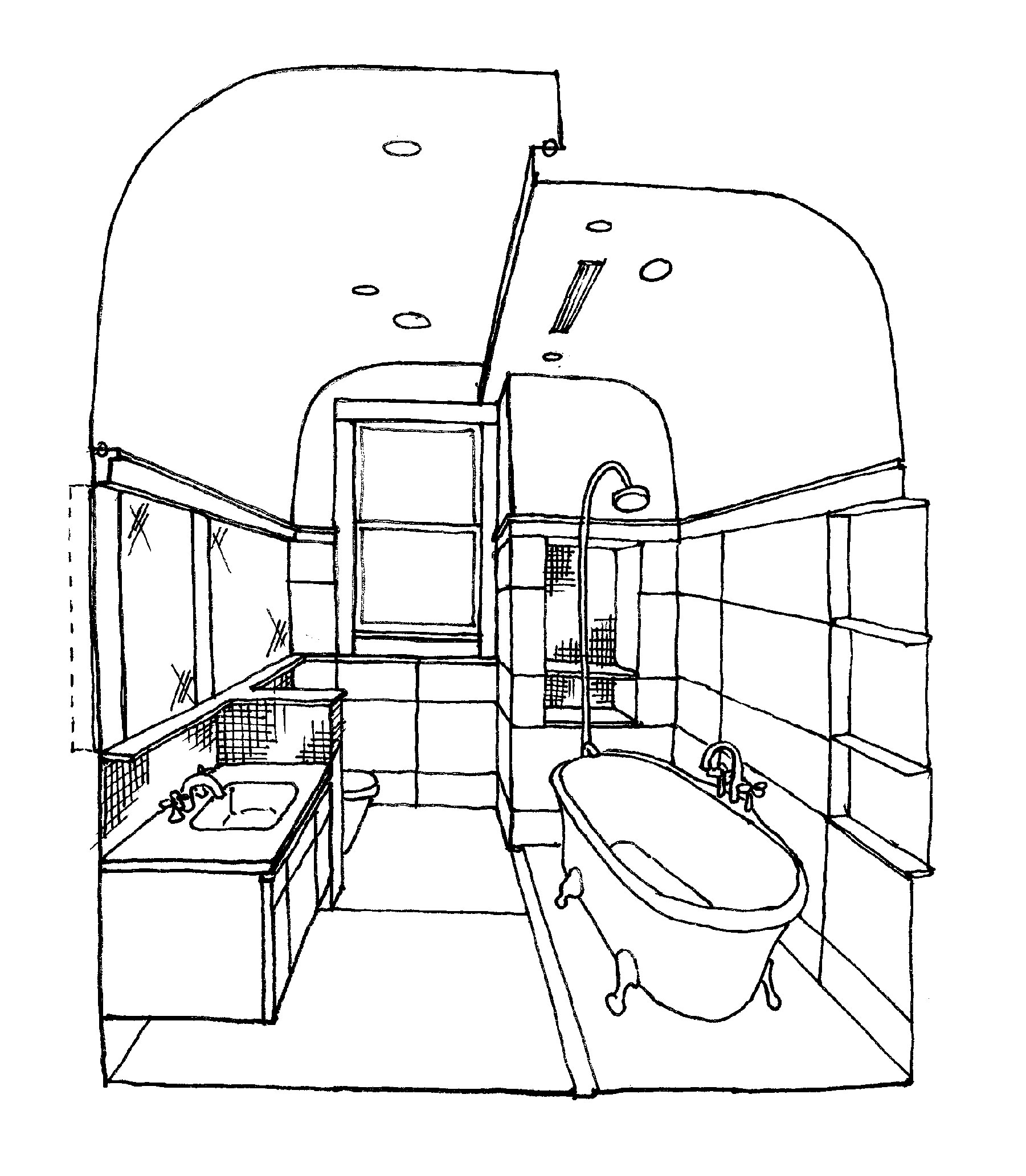 Detail of Stone Ledge with Mirror and Half Wall. Consturction is almost complete.